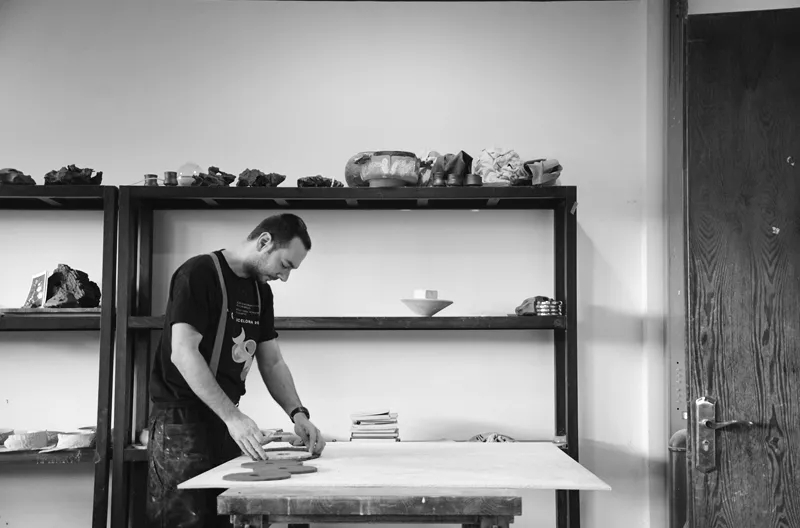 Norwegian ceramicist Piotr settled in Shangyu Celadon from November to December 2019. In terms of artistic creation, Piotr is more of a conceptual artist, followed by a potter. He is more of a Piotr art. To express desires and ideas, and then look for achievable media for expression. This media is more of ceramics. Ceramics contain the cool and reflective thinking he needs. They can pass ceramics in our usual vision. Found another possibility.
The appearance of concept
Norwegian ceramicist Piotr Marek Nowak
Article | Wang Jun,
Piotr was born in Austin, Poland in 1984, when Poland was still part of the Soviet Union. Austin is also a relatively closed town. It is the closest to nature, accompanied by lakes and forests. Piotr's mother is an animal doctor, and his father is a biology professor who specializes in freshwater fish. Piotr's childhood seems to have grown up in the process of exploring animals and nature. His future works also explore the relationship between nature, animals and people, involving the natural attributes and particularities of people, such as the duplication of thinking. And anti-copy.
Piotr began to receive pottery education in middle school, and entered the Wroclaw Academy of Fine Arts in college, where he received five years of professional ceramic art training and obtained a master's degree. During this period, he went to Portugal for exchange and study for one year. The real creation began with a master's project in Oslo, Norway. In 2011, Piotr began his career as an independent visual artist.
In the past ten years of creation, Piotr's works are difficult to categorize by style. His work is more about the evolution of concepts and the constant exploration of spiritual thinking. Among them, ceramic art occupies a large part of the expression space, and clay and ceramics are displayed. It is an endless world of exploration, and it is an exploration world of flexible thinking.
Piotr's creative methods can be roughly classified into three categories. One is about single duplication and repetition. This duplication and repetition can be physical objects, flat patterns and thinking, such as his "heart" and "brain". "Mask" is about the duplication of physical objects; "sea waves" and "glass windows" are the duplication of patterns, and "dreams" are the duplication and reproduction of thoughts. In this process of duplication and repetition, the visual wonders brought by the superposition of the nuances of the duplication and the amount are shown. This spectacle even has the illusion of simulating nature, with huge volume and continuous duration... So how does repetition bring power? How can copying have a sense of natural mystery? This in itself is like a fallacy. Piotr may want to ask: Where is our unique spirituality? The brain may be just like nature, with rules to follow and parts that are never known.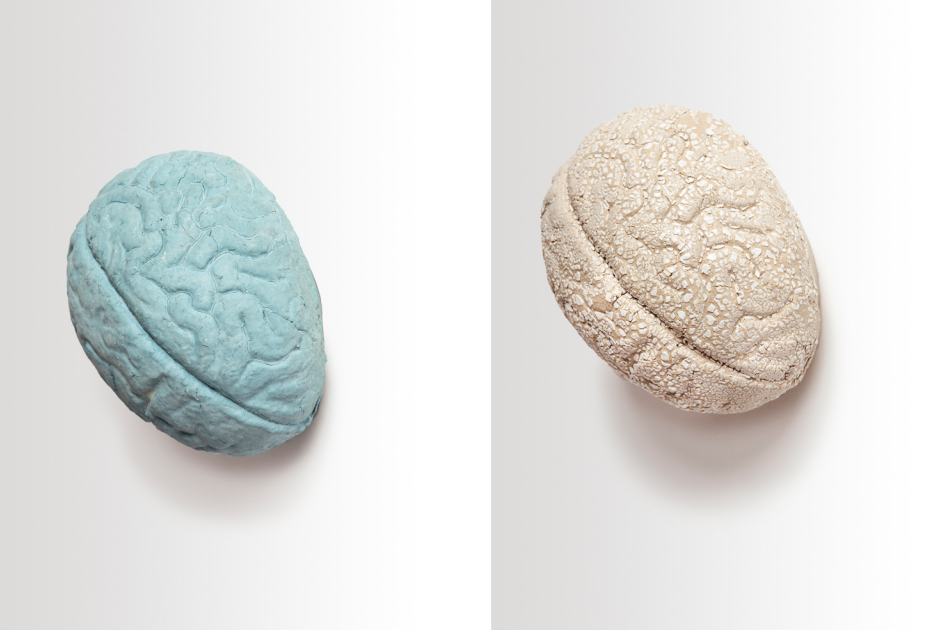 Cortex 2011-2019
Replicated brain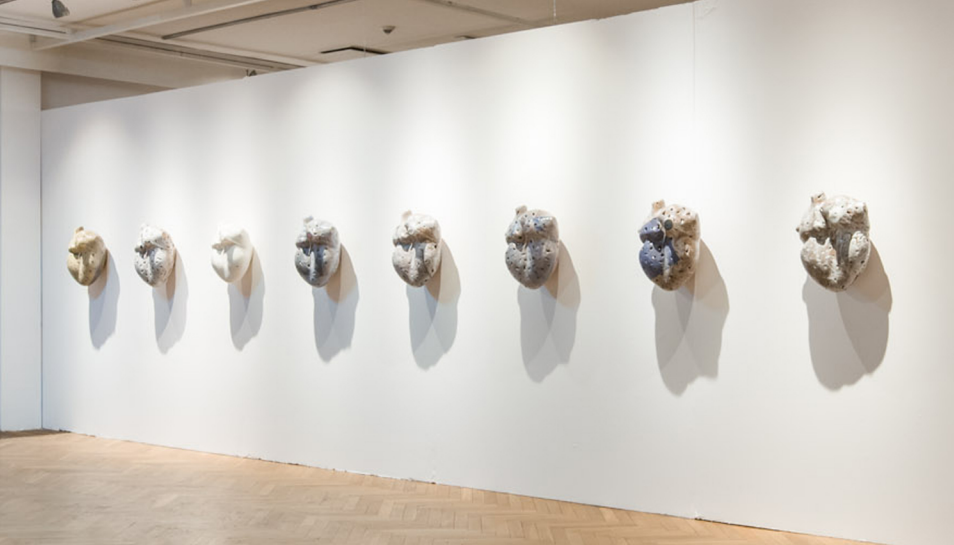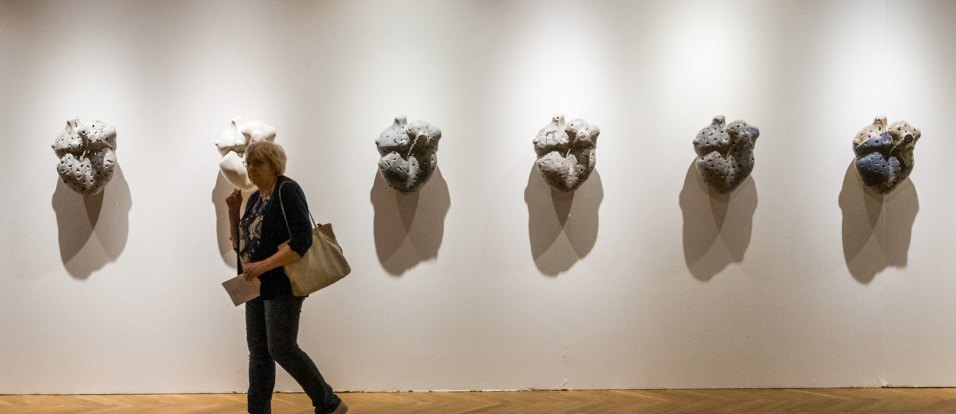 Cortex 2011-2019
Replicated brain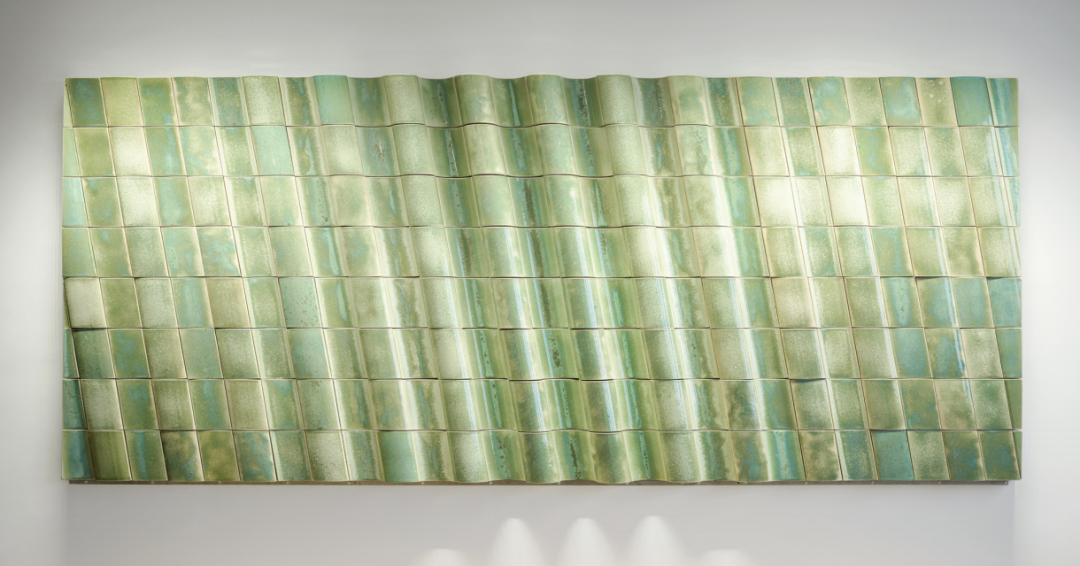 The Wave(Greeen)2018
Repeated waves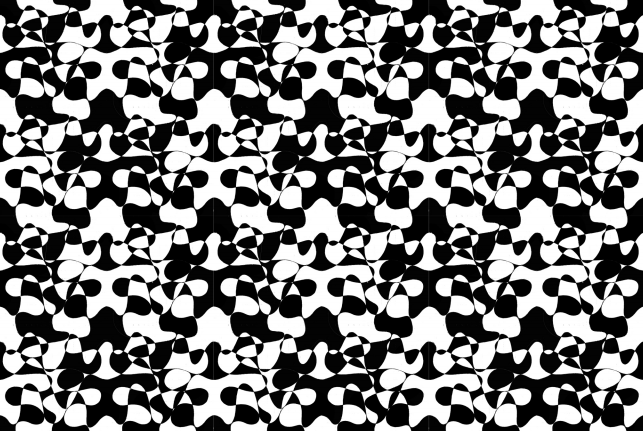 Pattern B&W 2018
Copied pattern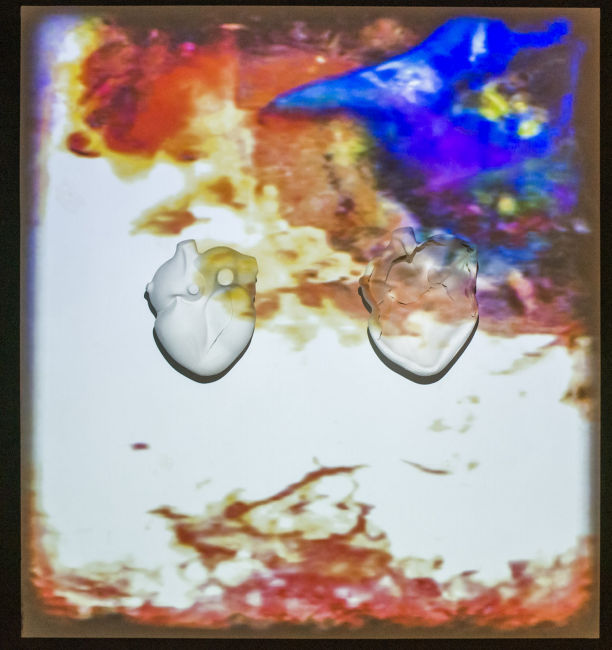 Beating 2008 video
Recurring dreams
The second is about the unconventional processing and visual games of habitual objects. This includes giant "teeth", "capsules", "brains" and "glasses", as well as broken "shields" and diagonally placed "pipes", as well as deformed" The human body and the solidified "waves". The repeated overlays copied above are originally unconventional, coupled with the unconventional form, let us get an alternative perspective in the visual game: the shield of protection and confrontation is pierced, huge teeth, heavy flesh Suspended, the capsule is like a fortress without doors and windows. Only a rope can be used for communication, and huge glasses are hung upstairs... What Piotr might want to explore is the questioning of common sense and the establishment of relationships between people.
The relationship between people is the same as common sense. They all seem reasonable but how fragile they are. They are all progressing in communication and closed protection and confrontation. Piotr's approach is that we can do some disengagement, perhaps when we are not paying too much attention, or ridiculing in a visual game, our nervous thinking will be released.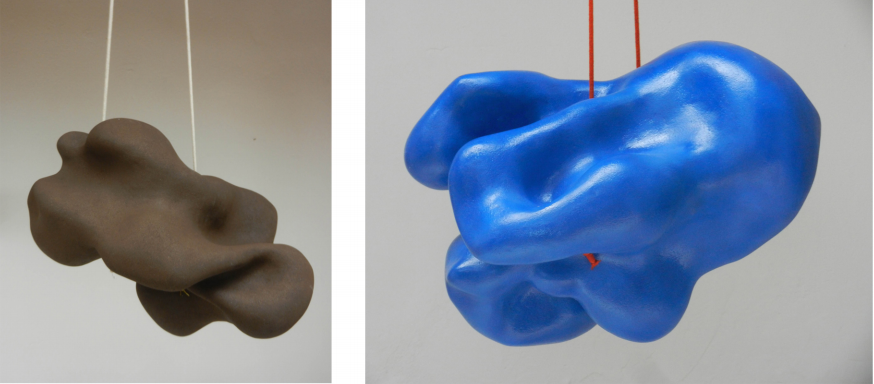 Strange Tooth 2014
Giant teeth
Capsula2 2012
Giant capsule
The third type is the juxtaposition of rational materials and perceptual colors. Piotr's works are made of ceramics, steel materials, glass or multimedia. The materials themselves have a sense of distance and indifferent rational colors, while the decoration of materials is mostly Colorful, such as the floral "six-pointed star" and "mask", "blue sky and ketchup" and red, yellow and blue stripes of "pipes"... which make his work feel surreal, There are brilliant and colorful colors, swaying and publicizing performance effects, as if he is creating an illusory dislocation of time and space, as if to draw the viewer into this time and space. After causing viewers to question the routine, they step into the sky of free imagination. This imagination can be heavy or arbitrary. Perhaps this is part of the true essence of art.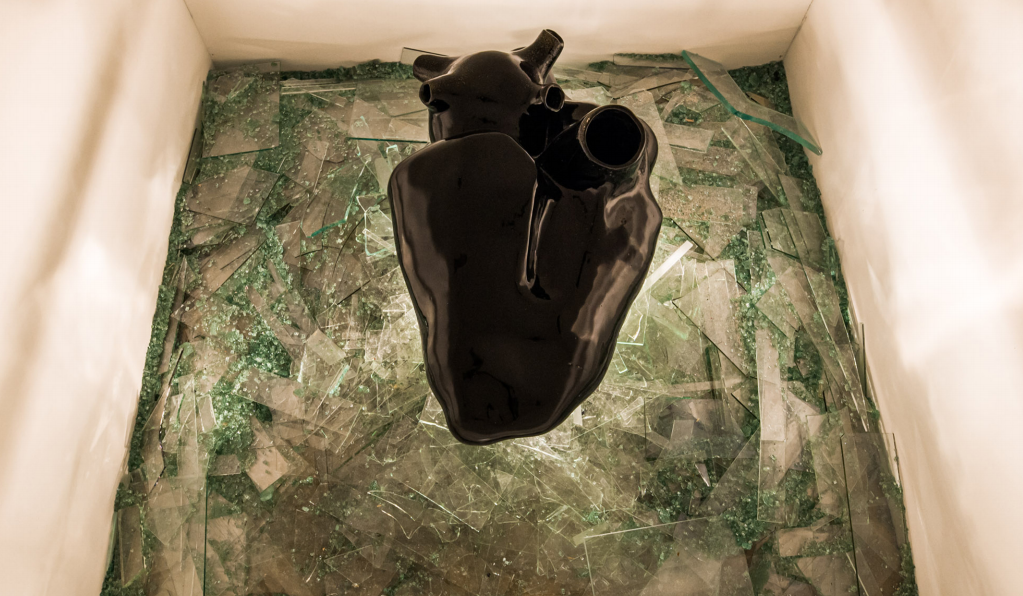 Dispersion 2008
Glass and ceramic materials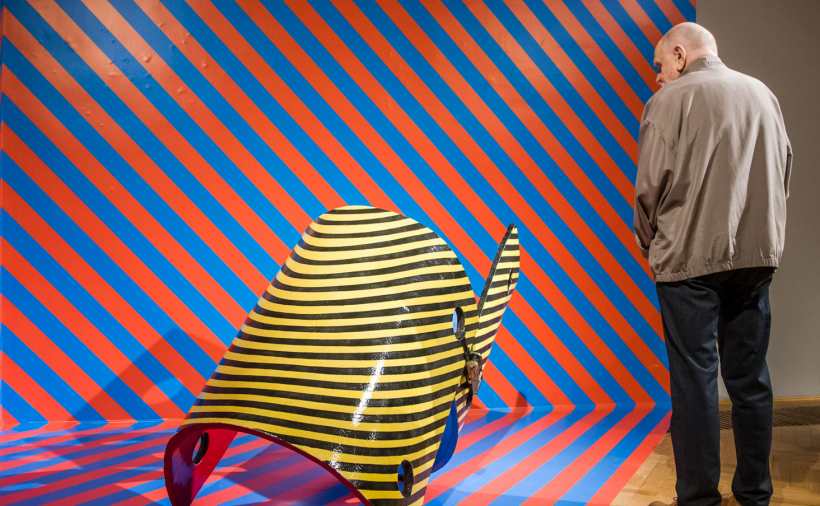 Connected 2012
Colored "pipes"
On the whole, Piotr's works have strong conceptual meaning and speculative colors. In terms of expression, he will focus on the technical realization of ideas as much as possible, with rich expressive power, which will trigger the viewer to enter his visual and thinking game. At the level of thinking, he jumped out of change again, questioning common sense, and suspending our normal cognition. This allows his art to shuttle between dream and reality, which is where the charm of art lies.
There are two sets of works in Shangyu Celadon, one is about the duplication and repetition of the ring, which simulates the appearance of the cervical spine, and the other is the duplication and repetition of the brain. The ring was inspired by his cervical spondylosis patients and the big centipede in the south of the Yangtze River after he came to the center. The ringed "twigs" are part of the laws of nature, and the types of the branches are abstracted out and modelled by duplication. Simulated, the "string" form brings synesthesia of the image and expansion of meaning.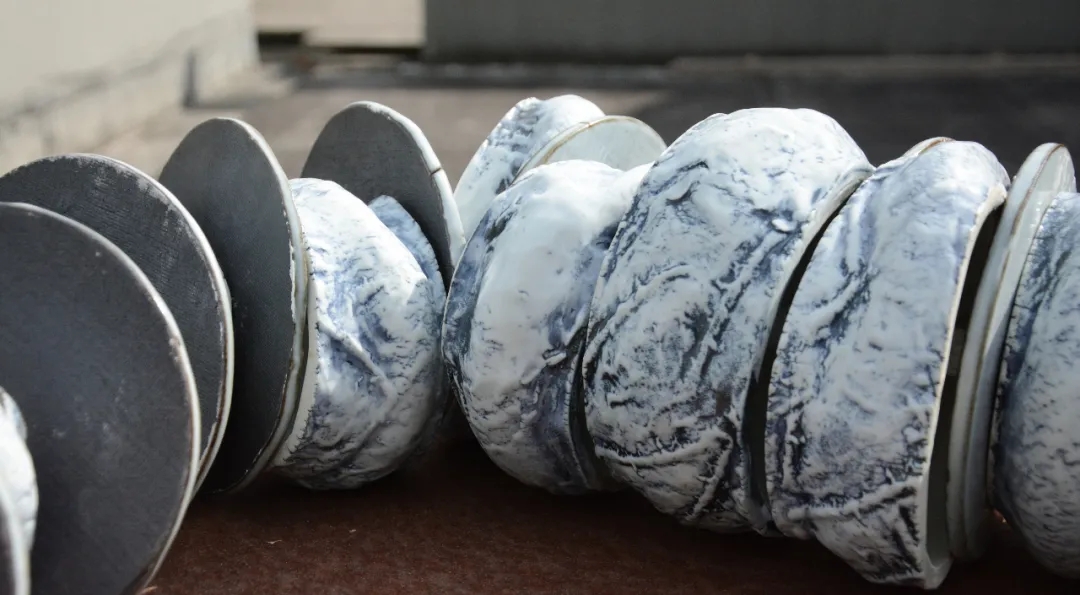 Discopathy 2019
Intervertebral disc disease
The brain is an extension of the previous series of works. His idea is simple and powerful, making different "brains" in different countries, the same mold, and different glazes, shapes, and colors. The question is still that our brains are derived from the same mold. Is it true that each one is different? Does each country have a common "brain"... Art often asks more than answers. For example, his works in Shangyu Celadon have a "brain" made of Shangyu celadon. We naturally think of celadon, and we naturally think that this "brain" is more "natural" than what he did in Norway, South Korea, Poland and France. This is a peculiar artistic interaction. About common sense, speculation, games and imagination.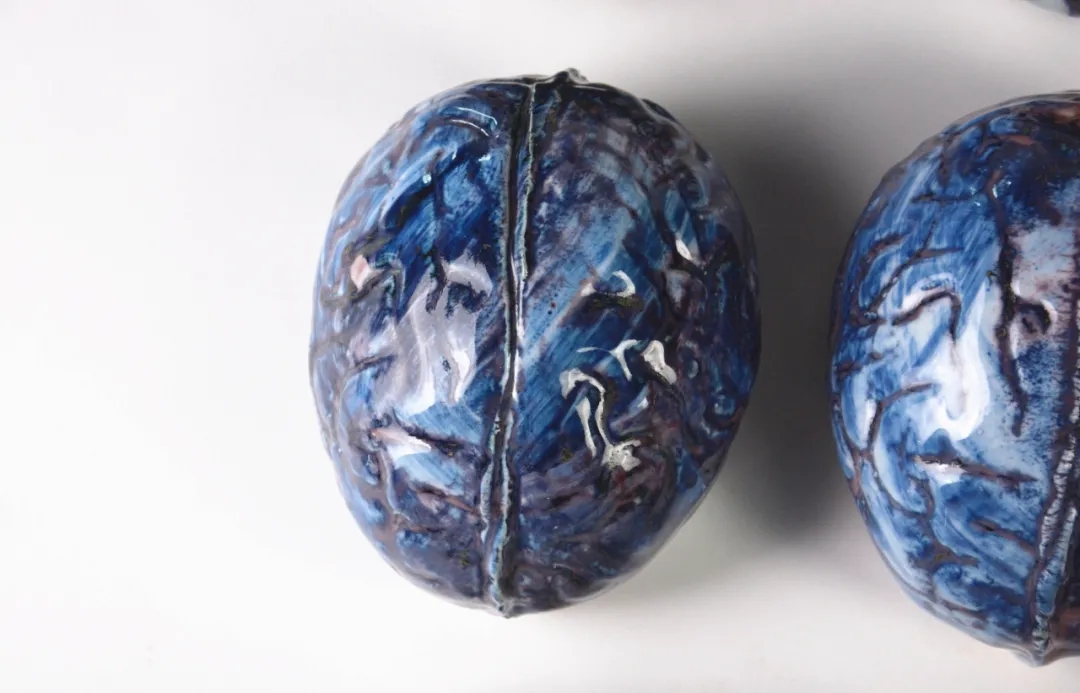 Single Brains are Numbered 2019
Annotated Independent Brain Series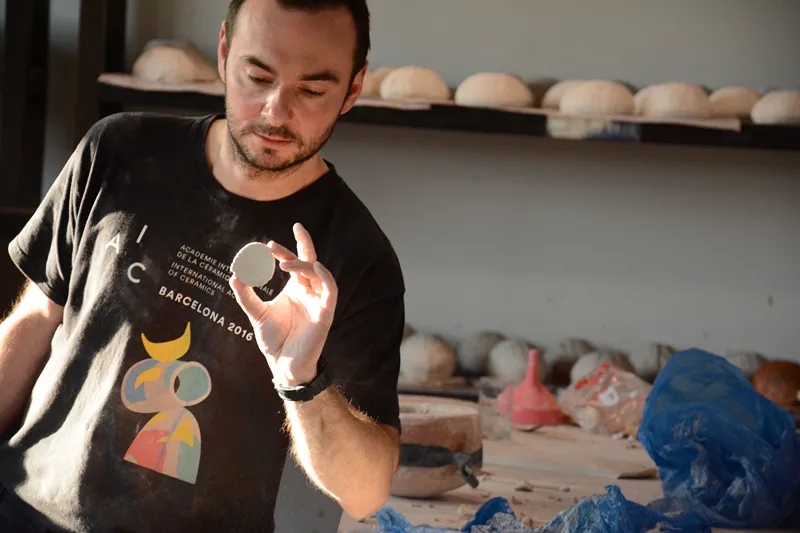 Resume
Piotr Marek Nowak
Education background
2009-11 Kunsthøgskolen Academy of Visual Arts, Osland, Norway, Master of Aesthetics,
2007-08 Faculty of Fine Arts, University of Porto, Portugal
2004-09 Wrocław, Poland, Master of Fine Arts Academy
Solo exhibition
2021 Contemporary Sculpture Museum, Polish Sculpture Center, Orensko, Poland
2020 Contemporary Art Gallery, Stara Kopalnia, Valbrich, Poland
2019 BWA Gallery, Olsztyn, Poland
2018 "Looking for Organic Abstract Patterns", Bærum Kulturhus, Norway
2015 Athena Gallery, Dramman, Norway
2013 Project B Gallery, Daegu, South Korea
2010 Athena Gallery, Dramman, Norway
2009 "Awareness of Choice", Blauvar Mizzanski Gallery, Wroclaw, Poland
2008 "Doma", Espaco T, Porto, Portugal
Group exhibition (partial)
2019 Rabo, Polish Sculpture Center, Orensko, Poland
2019 "Line of Balance", Fosekreva Kultusent, Norway
2018 AIC Member Exhibition, Yingge, Taiwan
2017 "SAMLET"- med kunstnere fra Frysja Kunstnersenter, BOA, Oslo, Norway
2016 "Arsutstillingen 2016 (Asuts Tillingen)", Frederikstad, Norway
2014 "Punktutstilling 2014", Kunstnerforbundet, Oslo, Norway
2014 "2014 Seminar", Boleslavik, Poland
2014 "Valuri Island Greenhouse Gases" France
2013 "Arsutstillingen 2013 (Asutstilingen)", Oslo, Norway
2013 European Ceramics and Glass Triennial, Mons, Belgium
2013 Aki Siamben Gallery, Varoli Island, France
2013 Le Kabinett Gallery, collaboration with Korper Collectif, Brussels, Belgium
2012 "Yeonorang Dream", Pohang Art Center, South Korea
2012 "Byeol Byeol Nara", Yanchuan International Exhibition in Korea
2012 "AIR 2012" Clayarch Gimhae Museum, South Korea
2011 Stanton 124 Kunstutstilling-"Høstutstillingen", Norway
2010 "Beyond the Surface", Kunsthøgskolen, Oslo, Norway
2009 "Heart", Podwodny Festival, Wroclaw, Poland
2008 "As belas e os maus", kollektivutstilling. Maus Habitos, Porto, Portugal
Resident experience
2019 Shangyu Celadon Modern International Ceramic Art Center, China
2018 Polish Sculpture Center, Oronsko, Poland
2016 Refractory Ceramic Factory, Zaro, Poland
2014 Boreslavík, Poland
2013 Vallory, France
2012 Ceramic Creative Center of Clayarch Gimhae Museum, Korea
Membership
IAC member (International Academy of Ceramics)
NBF Member (Norsk Billedhuggerforegning)
NBK member (Norske Billedkunstnere)
NK member (Norske Kunsthåndverkere)